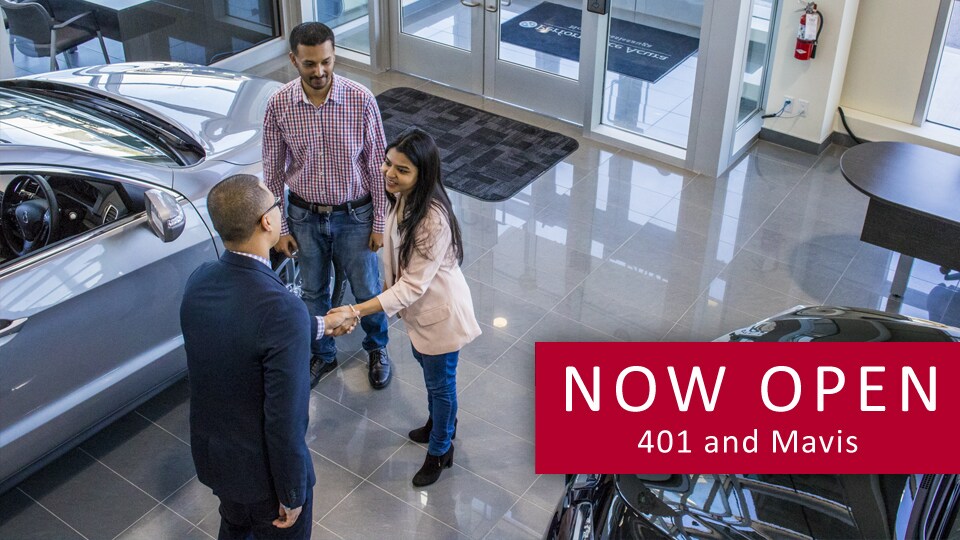 Performance Acura North Mississauga is a state-of-the-art Acura dealership dedicated to providing you an exceptional vehicle purchase and service experience. Outstanding customer service is our foremost priority, and we are committed to exceeding your expectations at every point of contact.
Our primary focus is on building strong, long-lasting relationships with our customers, and we strive to meet and exceed the expectations of everyone who chooses us as their automotive resource. Our friendly sales and service professionals are all highly-trained specialists who have spent years perfecting their skills, so you can rest assured that you will always be taken care of with utmost dedication here.
Your Premier Acura Dealership in Mississauga
Performance Acura North Mississauga has a wide selection of new model Acura vehicles to suit your every need. We also have a variety of high-quality used cars and trucks on display, with multiple colours and trim options available for numerous high-demand models. Our prices are extremely competitive, and our service is always personalized and tailored to meet your every automotive need.
Our facility is equipped with the latest top-of-the-line automotive equipment, and has been designed from the ground up to offer a superior sales and service experience to you. We have an expansive indoor sales floor designed to accommodate numerous vehicles, allowing you to experience Acura's stunning new lineup away from the heat or cold.
Our service area is equipped with industry-leading repair and service equipment. A total of ten top quality hoists line the service bay, and are designed to ensure timely repairs in line with strict Acura standards. The dealership even has an immense indoor vehicle drop-off area, which allows you to simply drive into the building and exit the car in a comfortable environment.
In-house Financing Department

Performance Acura North Mississauga also has a full in-house financing department, and guarantees to find you the best rates in line with your circumstances. We work hard with a wide network of reputable lenders to ensure you get approved and behind the wheel of your favourite car, and go above and beyond to help you secure an affordable car loan.
Performance Acura North Mississauga is a proud member of Performance Auto Group, southern Ontario's leading automotive group with 25 dealerships located in Brampton, Brantford, Bolton, Grimsby, Mississauga, Oakville, Orangeville, St. Catharines-Niagara, and Toronto. Performance Auto Group also includes AutoPlanet Direct, Ontario's largest indoor used car showroom.